Dyslexia Australia supports a Multi-sensory based approach to dyslexia in a caring, patient, flexible and supportive environment. Dyslexia Australia can help should you be seeking an alternative to a phonics tutor approach. contact. Solution services provided in Queensland and other areas in Australia or overseas if requested.
Course details in brief:
Consultation(children must be a minimum of 8 to be considered)
1 week long (30 hours) one-on-one with the facilitator.
Individualised

,

specialised

solution using an experiential, visual, auditory encoding and kinesthetic approach (Multi-sensory)
New reading techniques (see Article)
Word de-coding skills

Consolidation of phonemic awareness

Comprehension skills

Reading fluency and accuracy

Visual recognition strategies

Eye tracking

Focusing techniques
Sight word proficiency
Stress management

Self regulation for controlling and managing stress

Meta cognition strategies (see link)

Resilience

Vocabulary strengthening

Co-ordination and balance exercises

The program is provided one-on-one in a stress free environment
Training for a family member or tutor for support at home.
Continued email and phone consultation with the facilitator when requested by the client
Materials required for the required follow up work.

NOTE: It is important for the parents to support the post program work for continued success as the child moves through school. A parent and child commitment is a pre-resequite to acceptance into the program.
Dyslexia Australia offers a Davis Dyslexia Correction® Program, The Gift of Dyslexia, (research link) which is suitable for students and adults aged 8-80 who are experiencing challenges in reading, writing and comprehension. The most valuable investment and experience available. For help contact us on our on-line booking form. On-line form - click here
Should you prefer to continue with a phonics

only

based approach a list of suppliers can be found on this link.
Dyslexia programs provided in QLD and Northern NSW. At the clients request, consideration can be given to service ACT, NT and overseas.
Congratulation to our client Jess for receiving the 2013 Principal award . Jess was chosen by the Principal and Vice Principal out of all the students for her outstanding effort.

Sight words
Sight words will cause a dyslexic problems because these words can not be translated into visual pictures.
For example, when we read the word "cat" we can instantly create a picture in our
imagination.

Let's try the word "ball".



Now try "car".




Now picture the meaning of the word "on".

Now picture the meaning of the word "in".


Now picture the meaning of the word "where"

A dyslexic must create pictures in order to read. Here are examples of creating pictures for non-picture words.
Now picture the meaning of the word "on".
"on a trampoline"
Click Here To Enlarge Photo.


Now picture the meaning of the word "in".
"in a bathtub"
Click Here To Enlarge Photo.


Now picture the meaning of the word "where".
"Where are my glasses?"
Click Here To Enlarge Photo.

Click Here to read about Talented Dyslexics.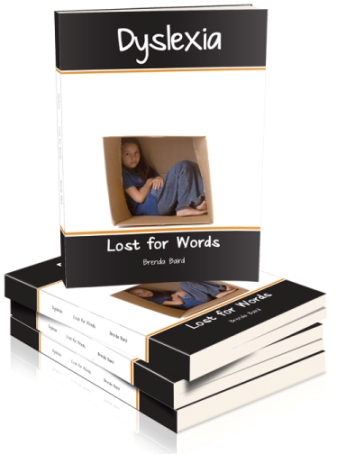 Research Research Overview
Professional services described as Davis™,Davis Dyslexia Correction®, Davis Symbol Mastery®, Davis Orientation Counseling®, and Davis Math Mastery® may only be provided by persons who are employed by a licensed Davis Specialist, or who are trained and licensed as Davis Facilitators by Davis Dyslexia Association International.